GEOTECHNICAL CONSULTING SERVICES
Independent Geotechnical. Foundation Evaluations. Observations.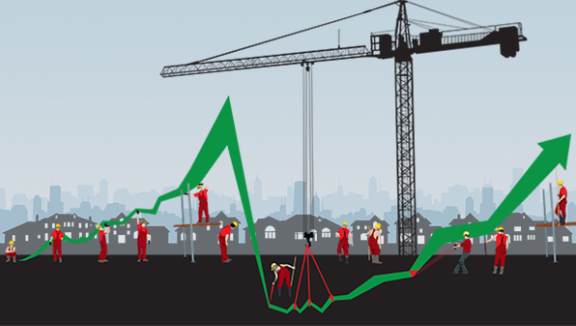 Oftentimes the most substantial risk to a project is derived from one of the more difficult design elements of a project to understand: geotechnical engineering. It is critical to properly evaluate the interface between a structure, site soil, and groundwater conditions in order to ensure that potential risks associated with the geotechnical design and construction are mitigated. Quality Built Geotechnical Consulting  Services provide a comprehensive review of the geotechnical engineering design by focusing on all three critical phases:
Evaluation of the design engineering report(s) to ensure that the project soils engineer performed a thorough investigation of the site conditions. We will evaluate the extent that the engineer performed sufficient borings, soil sampling, and laboratory testing. Note that without a proper investigation of the subsurface soil conditions, the resulting geotechnical recommendations are not substantiated.
Review of the soils engineer's analyses, conclusions, and recommendations to determine the suitability of their design of the structure and associated site improvements relative to the site conditions and accepted geotechnical practices.
Evaluation of the project foundation plans to ensure that the geotechnical recommendations were properly incorporated into the project design.
Our evaluation of the soils reports and foundation design typically includes the following:
Review of the structural, architectural, shoring, civil, and/or grading plans, as appropriate, from a geotechnical perspective
Excavation and shoring design and construction
Potential for differential foundation movement
Foundation interaction with near-surface soils (e.g., expansive soil mitigation)
Slab and foundation design from a geotechnical perspective
Slab underlayment design, including vapor retarder
Development of specific geotechnical and foundation observation checkpoints to utilize during construction