The Top U.S. Builders of 2017 Revealed
Proven by Data Collected by National Third-Party QA Inspection Company Quality Built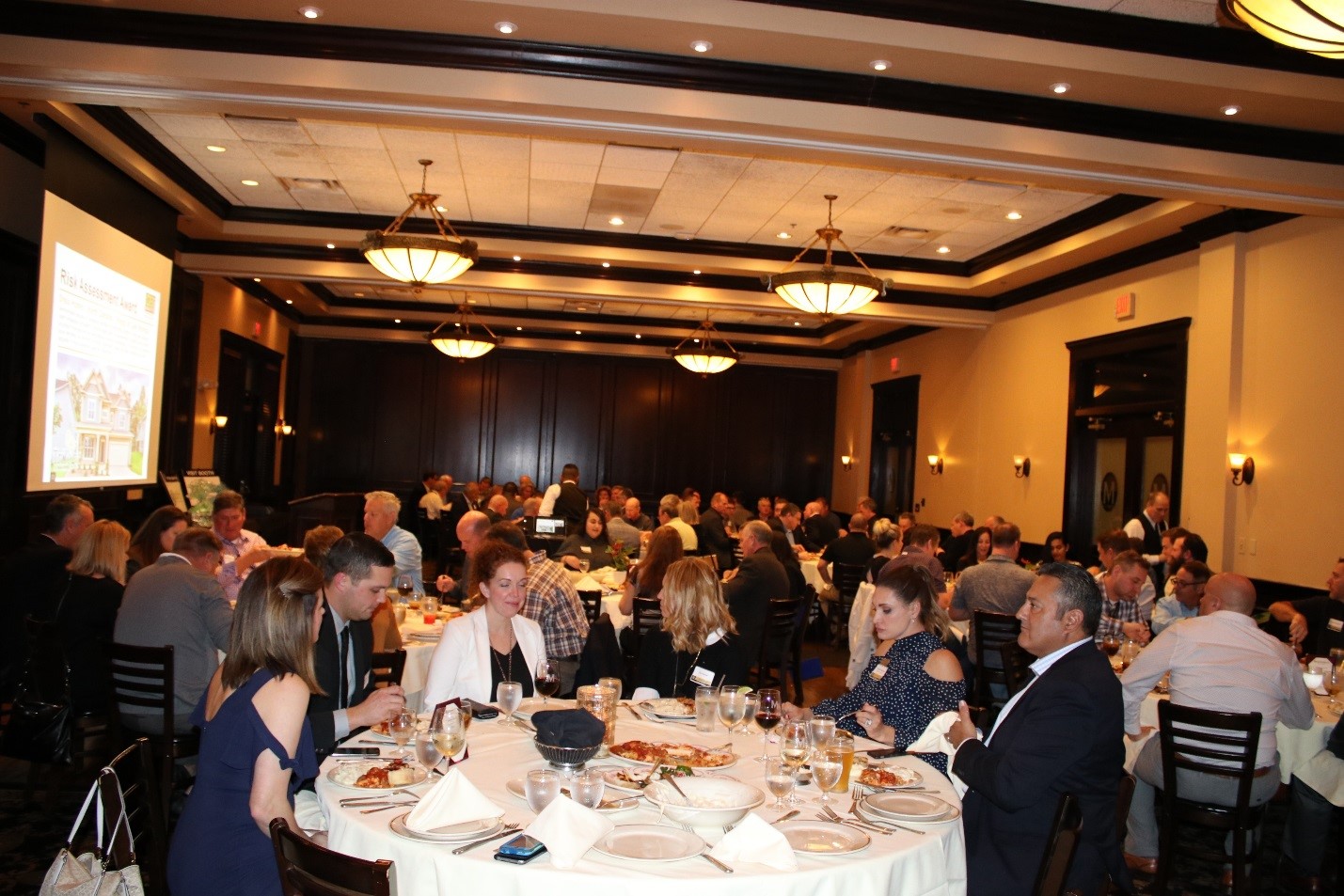 Fort Lauderdale, FL (Feb. 08, 2018) — On January 9, 2018, builders, insurance companies and product manufacturers from across the United States and Canada gathered at the Quality Built (QB) Builder Awards in Orlando, FL to recognize forward-thinking builders who acted to raise the bar in their performance throughout 2017. The QB Builder Awards is hosted annually by Quality Built, one of the nation's largest third-party construction QA firms. In 2018, they will have reached their one million home in their system. With the data they collect from their inspections, they look for ways to improve the construction industry on both a macro and micro level. By pinpointing both positive and negative trends in the data they collect, they are able to make relevant changes to their inspection templates that will work to improve quality of construction for each of their clients.
The award categories for 2017 included the following:
Quality of Construction – Full-Scope Quality Assurance (QA) Award
Quality of Construction – Building Envelope (BE) Award
Quality of Construction – High-Rise Award
Risk Assessment (RA) Award
Technical Plan Review (TPR) Award(s): Single-Family/Multi-Family/Mixed-Use, Resubmittals
Superintendent Award
Collaboration Recognition
"Throughout 2017, Quality Built performed services on over 3,500 different projects across the U.S. The handful of builders nominated should truly be proud of themselves. These builders clearly stand out amongst the crowd and are proving their commitment to quality construction based off of the data we collect. I look forward to the builder awards every year! This is why I do what I do. Together, we are able to provide homeowners with a safe home that has been built to last." – Beth Michaelis, President and Co-Founder of Quality Built
The Holmes Group

– Holmes Approved Products Raffle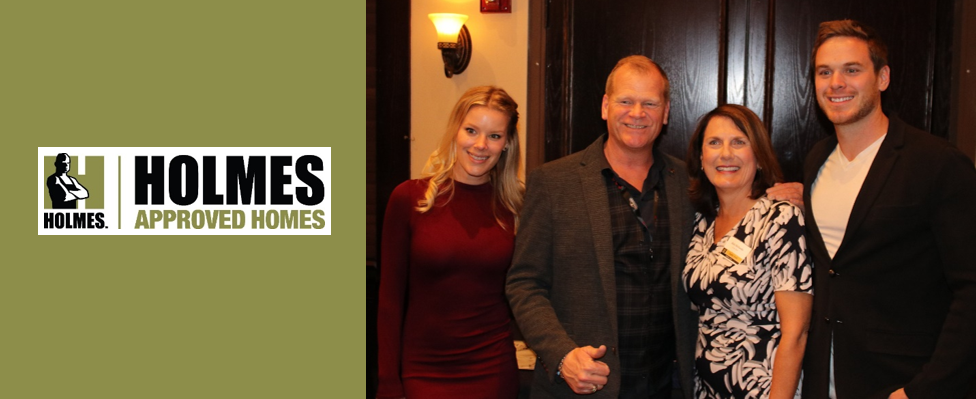 The Holmes Group, established by Mike Holmes, host of hit TV show Holmes on Homes®, is a dedicated partner in quality assurance with Quality Built. Many of their builder and product partners were in attendance at the QB Builder Awards event. A few of their product partners, including Eaton, Radon Environmental and Schlage contributed $100-300 product giveaways with a raffle conducted by the stars of the upcoming TV series, Holmes: Next Generation, Mike Holmes Jr. and Sherry Holmes.
#1 Builder in the U.S. for 2017 – Quality of Construction – Full-Scope QA Award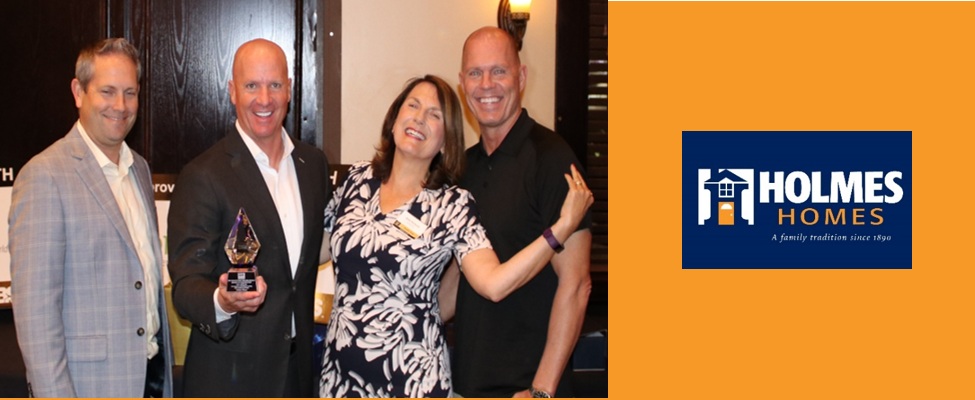 This award acknowledges the overall consistency of quality observed across all of the projects and divisions of a builder that received full-scope QA inspections from Quality Built in 2017. Being nominated for this award is the highest honor, as full-scope QA inspections provide a great representative sampling of a builder's overall quality. These inspections address high-risk components including foundation, framing, exterior cladding, fenestrations, MEP, roofing systems and more. Congratulations to the nominees!:
Quality of Construction – Building Envelope Award
The building is one of the most critical elements of a building. It consists of walls, floors, roofs, doors, windows and other fenestrations. These exterior surfaces protect from the penetration of elements such as air, water, heat, light and noise. Without the proper attention to detail, building occupants could experience discomfort or even water intrusion issues. The following nominees received building envelope-only inspections from Quality Built in 2017 and performed extremely well in their construction practices. The nominees included:
Quality of Construction – High-Rise Award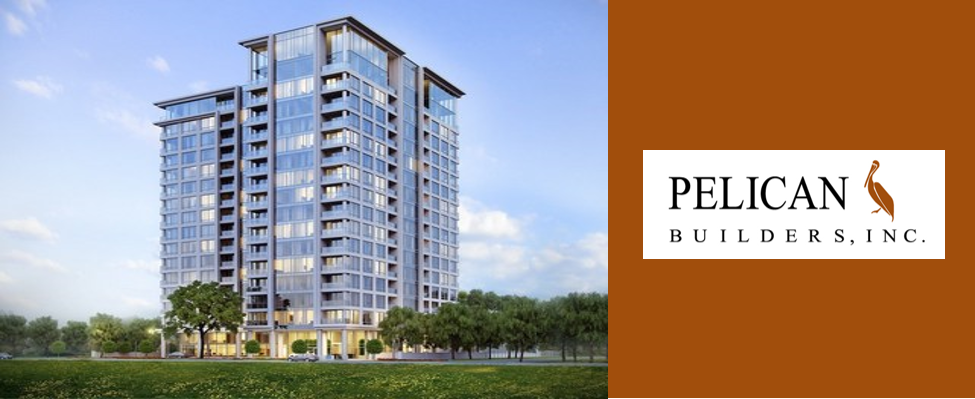 High-rise projects are among some of the more complex structures. Quality Built performed full-scope QA inspections on the projects that were nominated. These projects had a minimal number of anomalies, had well thought out plans that incorporated performance in with aesthetics, and a building envelope that was well thought out to protect from water intrusion. The nominees included:
Risk Assessment Award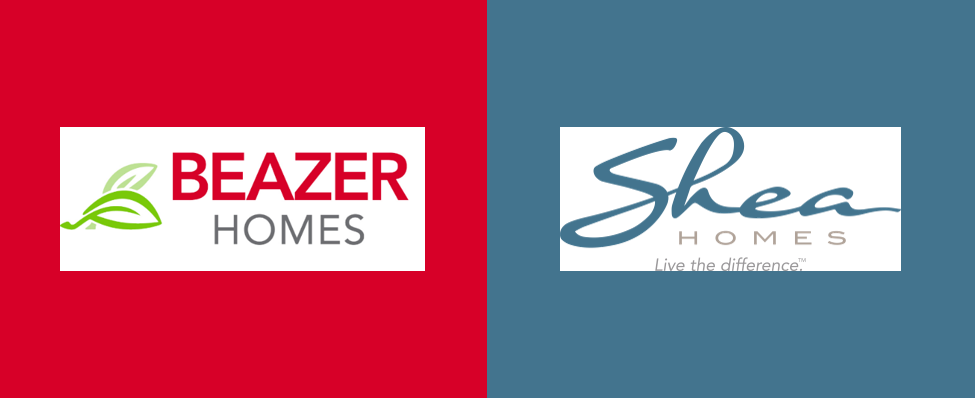 Risk Assessments account for common construction risks based on a statistical sampling of various construction stages and systems for gauging and measuring the overall risk exposure associated with a builder. During an RA, Quality Built surveys site conditions and construction performance, highlights areas of greatest need, and provides the builder with a measurement tool for insurance risk and performance grading. Builders can then utilize this information to make informed decisions about training and quality assurance protocols to avoid risk. The following nominees worked actively to address non-conforming conditions and were dedicated to adopting building best practices recommended by building science experts:
Technical Plan Review – Single-Family Award
Elimination of construction risk can begin with the plans. A Technical Plan ReviewTM of construction documents for recurring "hot spots", constructability and performance issues can save a builder from a major disaster. In providing their clients with a comprehensive analysis of their project documents; looking for errors, completeness of specifications and conflicting and/or missing details, the following nominees had the lowest percentage of action items required related to responsiveness and completeness in comparison to all of the other single-family TPRs performed by QB in 2017:
Technical Plan Review – Multi-Family/Mixed-Use Award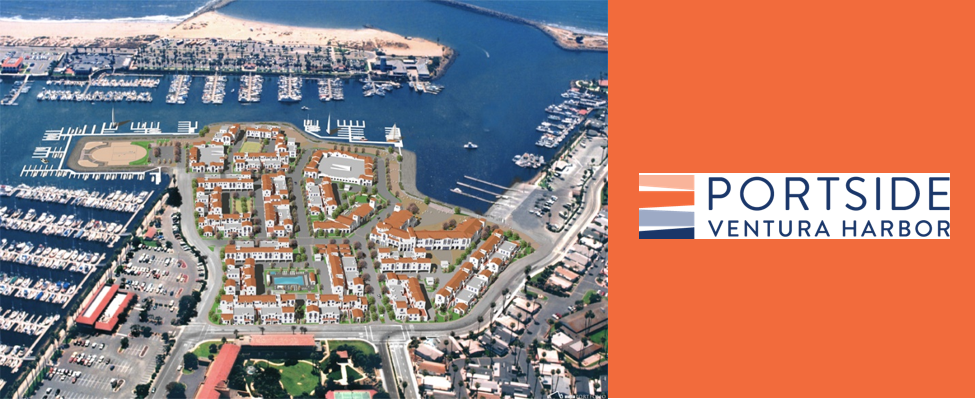 Technical Plan Reviews performed for multi-family and mixed-use projects are much more complex than that of a single-family project. The level of TPR is generally higher and addresses more items. The following nominees had the lowest percentage of action items required related to responsiveness and completeness in comparison to all of the other multi-family and mixed-use TPRs performed by QB in 2017:
Technical Plan Review – Responsive Award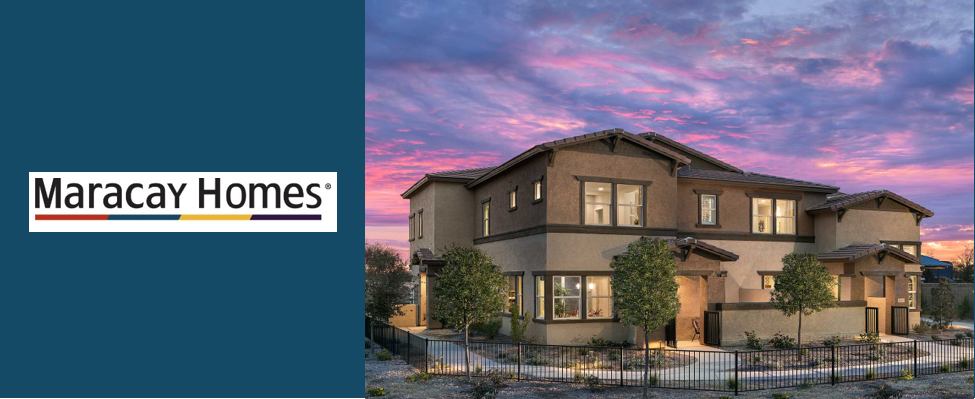 No matter how talented the architect, architectural plans do not always begin perfect. Having a group of Technical Services specialists and architects reviewing your plans can provide you with an extra sense of security to catch ambiguous details or incompatible systems and components. Quality Built recognizes builders who are proactive with the improvement of their plans. The following nominee came close in terms of being highly responsive to items that were raised during the TPR and worked diligently to improve their plans to minimize risk:
Superintendent Award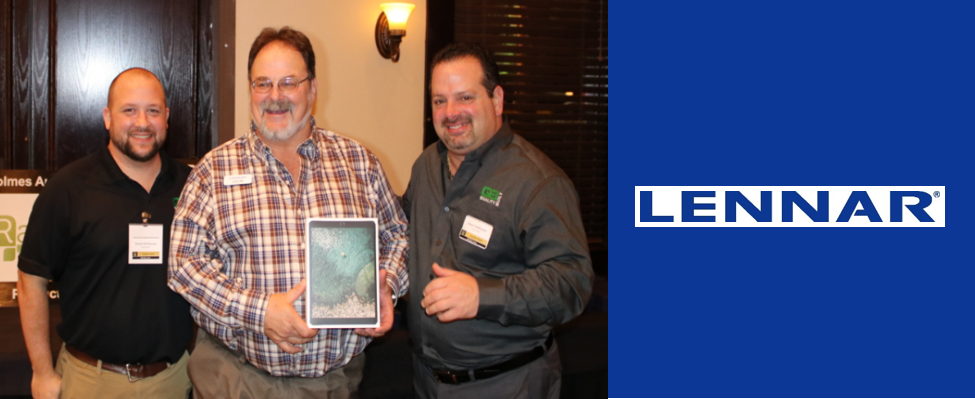 The superintendent of a job is often the head of the ship. Superintendents carry a major responsibility on their shoulders – if they are not communicating job safety, sticking to schedule or actively working to establish accountability with their trade crew, the success of the build-out could be at stake. Out of all of the superintendents that Quality Built's Field Consultants worked with in 2017, the following are the representatives that went above and beyond. Congratulations to the nominees!:
Collaboration Recognition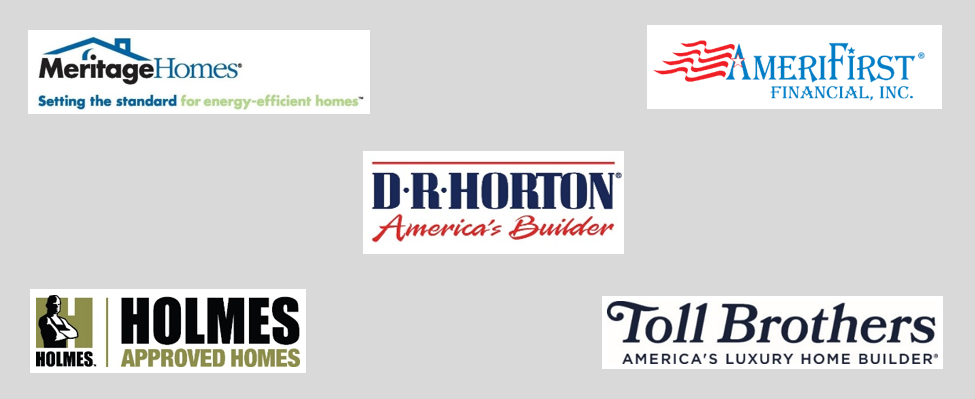 In 2017, a number of QB's builder and business partners collaborated with the firm to better improve their technology, software, processes and programs. These contributions not only made Quality Built's offerings better and more efficient, but they also will work to improve the construction industry as a whole:
Conclusion
Congratulations to all of the nominees and winners of each of the award categories for the QB Builder Awards! Given the over 3,500 projects Quality Built was involved on in 2017, QB is honored to be able to present these awards and recognize the individuals, architects, builders, projects and divisions who are raising the bar and setting the standard for the industry. Who will be named some of the top builders in America for 2018?
About Quality Built
Quality Built (QB) has been providing third-party QA inspection services and solutions to builders across the U.S. for over 20 years. Backed by a team of architects, engineers and inspectors averaging over 25 years of experience in the industry, QB has developed a powerful software platform that addresses construction risk, encourages collaboration and delivers qualitative and quantitative data – allowing builders to effectively make informed business decisions. From a proprietary data collection app, to automated reporting, to a comprehensive data-driven dashboard and cloud-based file storage, Quality Built has the tools and resources builders need to deliver the quality product they promise, both efficiently and on time. QB's inspection capabilities cover all phases of construction and include but are not limited to: technical plan reviews, geotechnical consulting, building envelope inspections, quality assurance, property condition assessments, ASTM/AAMA water testing, fit and finish inspections and more.
*Holmes Homes is a Utah home builder that was established in 1890 and has no affiliation with The Holmes Group.