San Diego, CA. – January 2021 – Quality Built, LLC and Professional Warranty Services Corporation (PWSC) announced today their joint effort to launch "ClearView," a new risk management program designed to combat rising legal claims and to help prevent construction defects for builders and their insurers. ClearView works on the front-end of the construction process by preventing construction defects and claims before they happen with a rigorous quality assurance program. After construction, ClearView integrates quality assurance inspections, litigation avoidance, and insurance claims management in a single service.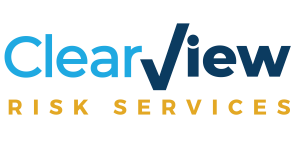 "The average claim settlement amount has increased 35%, and that's before defense costs. Now more than ever, builders need a proactive risk management program to protect against rising settlement amounts and increasing claim complexity," said Roger Langford, Vice President of Sales and Marketing for PWSC. 
ClearView uses millions of data points to prevent defects before they happen with the help of Quality Built, the nation's leading third-party construction quality assurance company, which has collected construction data for over 25 years. "We can identify issues before they happen, based on these data insights, and with that, we save builders a lot of headaches and rework. We can even predict product performance and understand the issues our customers face with installation techniques and associated risk of loss. It's as close to a crystal ball as you can get," stated Brian Kramer, CEO of Quality Built.
ClearView is an innovative solution to help navigate the complexities of modern building while creating a better experience for homeowners. "Few warranty claims and fewer callbacks means happier homeowners," said Langford. "And we use data and software to tie it all together," added Kramer. According to Langford, "Arbitration as the 'sole remedy' is no longer enough to guard against bogus or inflated claims. On top of that, builders lose their connection with customers when homes are resold, and subsequent purchasers are more than twice as likely to sue. That's why we created ClearView."
ClearView is now available through both Quality Built and PWSC.