Roofing Defects 101
By: Frank Yellico - Field Consultant, Level 4
In our last Tech Alert entitled the
"Top 10 Defects Observed in 2016"
, issues relating to roofing systems stood out as one of the most prominent anomalies recorded by our Field Consultants. The requirements for roof flashings, roof felt and other roof assemblies all require installations to be done in a "weather-board fashion" and are vital contributors to roof performance. The most common anomalies observed in 2016 included improper laps of materials not meeting the code or manufacturer's requirements, as well as reverse laps particularly at penetration flashings that were improperly installed without a bibb. The following Tech Alert will walk you through the true complexity of installing the all popular asphalt shingle system, and will include key points and examples of what to look out for on the field.
Asphalt Shingles
Asphalt shingles utilize asphalt to provide a waterproof barrier for rooftops. They were invented in 1915 and refurbished in 1970 to include a glass fiber-reinforced felt1. Today, asphalt shingles are referred to as asphalt "composite" shingles and are considered to be one of the most common types of shingles used in the United States. The popularity of asphalt shingles is likely due to their ability to be rather inexpensive and perceptually easy to install. However, although they may seem easy to install, there are a number of factors that must be considered in order to assure long-term performance of the roof. Failure to properly install the shingles, related flashings, and other additional accessories can result in water intrusion causing damage to building components as well as to the occupant's belongings. In fact, a vast majority of the defect litigation claims we review include alleged roofing defects.
When it comes to the installation of systems, Quality Built's advice always begins with two important lessons that are absolutely essential when it comes to mitigating risk and maintaining product warranties:
Stick to the manufacturer's recommendations
Follow best building practices
Substrate
The first element that must be taken into account before installing asphalt shingles, is the selection and condition of the roof substrate surface. The most common substrate in most regions is oriented strand board (OSB) due to the cost of the material. The next most common substrate is plywood, which is more expensive but less likely to be damaged by rainfall that may occur between the installation of the substrate and the dry-in stage. All roof substrates must be sufficiently dry and clean prior to moving on to the next phase of installation. In high moisture locations, exterior grade CDX-grade plywood with a minimum thickness of a 1/2 inch is optimal. In areas subject to extended periods of wet weather or accumulated snow, CCX-grade plywood is recommended. In dryer climates, OSB with a minimum thickness of 7/16 inch is acceptable. It is important to note that even if you live in a dry area, any water damaged OSB substrate must be replaced. Waiting or assuming the OSB will dry out is insufficient as the expected life cycle will now be greatly diminished.
Fastening the substrate per the structural drawings is an essential detail. Regardless of the material that is being used, it is important that the surface is continuous without gaps exceeding 1/4 inch, and that any damaged or deteriorated decking be repaired or replaced. If these substrate selection, fastening, and spacing precautions are not taken into account, there are a number of structural issues that are capable of arising.  Some examples include:
Swelling and delamination of the wood sheathing due to exposure to excess moisture, causing loss of structural capacity.
Loss of structural capacity due to improper fastener size and/or spacing may result in the sheathing being damaged or blown off the roof during a storm.
If larger gaps are allowed, the roofing underlayment and even the shingles may be damaged when the roof is accessed for inspection or servicing.  In severe cases the roofing may sag into the gap causing cosmetic problems as well as water ponding that will increase the risk of water intrusion.
"Regardless of the material that is being used, it is important that the surface is continuous without gaps exceeding 1/4 inch..."
Underlayment
Shingle roofing is installed over a material called an underlayment. The underlayment material used should be as specified by the asphalt shingle manufacturer. This underlayment can be made from a variety of materials with the most common currently being an asphalt saturated felt. Typically, a 30 pound rating of asphalt saturated felt paper is used in conjunction with asphalt shingles. The underlayment will protect a roof if it should become exposed to weather prior to installation of the shingles; this stage of construction is referred to as roof dry-in.  In addition to providing this protection during construction, the underlayment will provide redundancy for the primary water shedding system thus reducing the risk of water intrusion. Depending on the slope of the roof and the weather conditions, a single or double layer of roofing felt may be required.
Failure to properly install the underlayment can result in a number of problems - one including potential water intrusion.  Examples of issues we find when inspecting roof dry-in include:
Improper lapping of the underlayment at seams
Damaged underlayment with holes, rips, and/or tears
Lack of integration with roof to wall conditions
Want to learn more about roofing underlayments? Take a look at our Synthetic Roofing Underlayment Tech Alert entitled "Synthetic Roofing Felt May Have Seen its Days".
Flashing and Counterflashing
There are various flashings that are used in shingle roofing applications.  A number of these require a counter flashing in order to provide a complete weather barrier.  Flashings are usually metal and are used at transitions and terminations in a plane.  Improper installation of flashings can result in water intrusion and the increased likelihood of the roofing material to be blown off in a storm.  
Some of the more common anomalies we find with shingle roof flashings include:
Failure to bib in jack flashings
Failure to install redundant jack flashings
Failure to seal the seams/joints in flashings and not providing sufficient lap to make the sealant unnecessary
Failure to lap underlayment with flashings as required
Failure to install wall termination flashings adjacent to roof surfaces with enough clearance
Failure to properly reinforce the mastic sealant at penetration flashings
Failure to install rain collars at larger pipe and duct penetrations
Valleys
Valleys for shingle roofs can be of closed cut or open type.  For open type valleys a metal valley flashing is used. In this case, we often see similar issues to those mentioned in the flashing section related to lapping and fastening. In a closed cut valley, the shingles from one plane extend onto the other plane and then shingles from that plane overlap them and are cut to form the valley line.  Anomalies we find in shingle valleys include:
Improper lapping of valley flashings
Fasteners penetrating the valley flashing
Objects penetrating the valley (i.e. plumbing pipes, chimneys, vents, etc.)
Shingles & Shingle Fasteners
It is important that the shingle product that is received on-site meets specifications. Also, asphalt shingle products should be protected from inclement weather prior to installation. Most shingle manufacturer's installation guidelines require the use of a starter course at the eaves to protect the roof at the decorative notches between the shingle tabs.  Shingles should be laid out in a pattern meeting at least the minimum joint spacing as per the specs.  Many manufacturers make shingles specifically for roof ridges and hips, which should be used for these conditions unless otherwise outlined in the plan details or the specs.
Fasteners should meet the asphalt shingle manufacturer's recommendations.  Staples are generally prohibited by the roofing manufacturers and should not be used.  Fasteners should be of adequate length to penetrate all layers of roofing material and 3/4 of an inch into the roofing deck.  Any exposed fasteners should be sealed with silicon sealant or asphalt roof cement.  Anomalies we find related to the installation of asphalt shingle roofs include:
Improper fastener type
Overdriven fasteners
Shingles installed in cold weather when the self-adhesive tapping will not be activated to be able to properly bond
Failure to properly integrate the roofing with flashings
Use of sealant in place of proper flashings and counter-flashings
Asphalt shingle products should be protected from inclement weather prior to installation to avoid the following:
Wind damage
Damaged adhesive tabbing as a result of excess heat or UV exposure causing a bonding failure
Mold or moss growth
Conclusion
History has proven that properly installed and maintained asphalt shingle roofs can protect a structure for many years.  However, asphalt shingle roofs and roofs in general are high-risk areas on a building, as they are potential sources for water intrusion into the building.  To reduce such risk, we would recommend several things:
Having a Technical Plan Review (TPR) performed on your design documents using published best building practices. A TPR will identify details that are weak and/or in conflict with codes or manufacturer's specifications.  Asphalt shingle roofing system details should be included on the plans to assure proper material usage and installation.
Inspection of the roof underlayment and associated flashings should be performed prior to the installation of the asphalt shingles. This inspection should be scheduled as close to the start of installation of the shingles as possible to reduce the risk of damage to the underlayment between the time of inspection and the time the roofing material is installed.
Roof final inspection performed after all roofing work is complete; including installation of all vent caps and all painting.  This inspection would look for improper flashing transitions to the completed roof and other anomalies we commonly find on asphalt shingle roofs.
A homeowners manual detailing the required annual maintenance for the installed roofing product(s).
References:
ASTM International:  ASTM is an international standards organization that develops and publishes voluntary consensus technical standards for a wide range of materials, products, systems, and services.  Some 12,575 ASTM voluntary consensus standards operate globally.
NRCA:  National Roofing Contractors Association (NCRA) is a trade organization for roofing professionals and is the leading authority in the roofing industry for information, education,
technology and advocacy.
ARMA:  The Asphalt Roofing Manufacturers Association (ARMA) is a trade association representing the majority of North America's asphalt roofing manufacturing companies, plus their raw material suppliers.  The association spearheads R & D and promotes asphalt roofing to those in the building industry and to the public.
NRCA and ARMA publish an installation guidelines manual, "Quality Control Guidelines for the Application of Asphalt Shingle Roof Systems".
ASTM D3462/D3462M-16, "Standard Specification for Asphalt Shingles Made from Glass Felt and Surfaced with Mineral Granules" discusses requirements of asphalt shingles.
ASTM D1970/D1970M-15a, "Standard Specification for Self-Adhering Polymer Modified Bituminous Sheet Materials Used as Steep Roofing Underlayment for Ice Dam Protection" is also considered in this presentation.
1Roofing.com (2011). The History of Roofing Materials.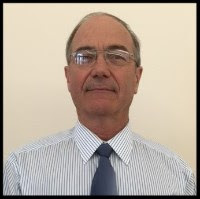 Frank Yellico has a bachelors degree in Civil Engineering and has been involved in the construction industry for over 30 years. His areas of expertise include AAMA/ASTM testing standards for air and water infiltration of windows and doors, building code compliance, building materials standards, building plan reviews, and construction defect mitigation. At Quality Built, Frank's responsibilities include; performing forensic investigations, property condition assessments, technical plan reviews, and field inspections. Frank is experienced with the mechanics involved in mid to high-rise residential buildings, townhomes, condominiums, and single family homes.