Top U.S. Builders Revealed at Quality Built's 2019 Awards Ceremony
March 13, 2019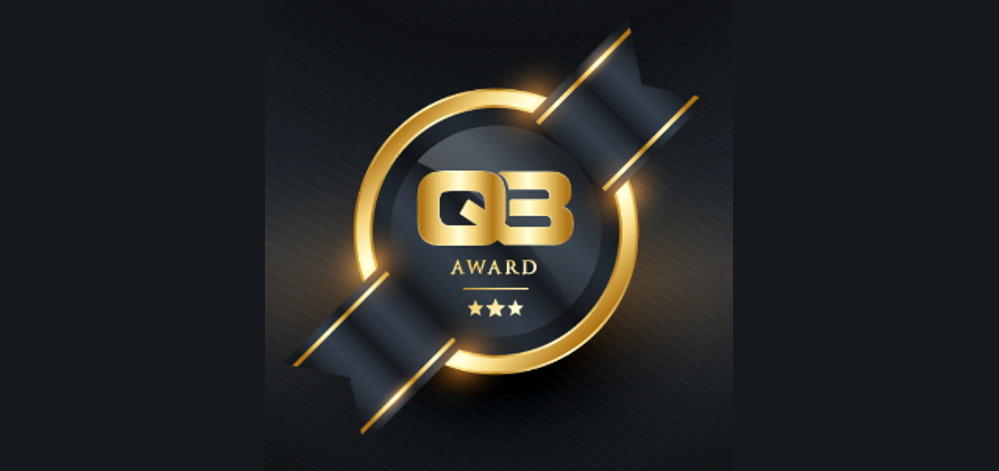 On February 19, 2019, over 185 international builders, product manufacturers, and insurance companies gathered at the Stratosphere Casino, Hotel & Tower ("The Strat") in Las Vegas, NV for the unveiling of this year's QB Builder Awards winners, based on inspection data collected by Quality Built (QB) in 2018.
The annual QB Builder Awards is hosted by Quality Built, LLC, the nation's leader in third-party quality assurance (QA) inspections and risk management solutions for new building construction.  QB created this event to recognize the builders in their program who consistently build to a high level of quality. These builders consciously strive to raise the bar by utilizing QB's proven system to measure their performance and pursue continuous process improvement.
This year's Builder Awards ceremony brought in key industry players from both QB's U.S. network and the Canadian network of their strategic partner, The Holmes Group, an international brand owned by 35-year licensed contractor, Mike Holmes. The Holmes Group specializes in independent media production, new-home building, home inspections, and product development. Attendees enjoyed a gourmet, three-course meal, a product manufacturer raffle hosted by Mike Jr. and Sherry Holmes, and access to unlimited thrill rides at the Stratosphere.
The award categories this year included the Superintendent Award, Top 5 Builder for 10 Consecutive Years Award, Collaboration Recognition, Quality of Construction for Building Envelope Inspections, and the #1 Award, The Quality of Construction Award for Full-Scope QA Inspections. To select the winners and to ensure a fair comparison of builder results across the nation, Quality Built ran a complex analysis using the data collected during their 2018 inspections.
"In 2018, Quality Built worked with nearly 1,100 builders across the United States," stated Beth Michaelis, President and Co-Founder of Quality Built. "Of these builders, 85% of them are volunteer rather than insurance-mandated. This proves that today's builders are much more engaged. They are willing to go the extra mile and utilize the latest technologies to mitigate risk and meet the expectations and trends of the sophisticated homeowner. With such a head-to-head battle, coming out on top truly means something and deserves recognition!"
This years' Superintendent Award winner was Jeffrey Massengale from the Lennar Homes Northern California Division. Remarkably so, this marks Lennar's third year in a row winning this award; proving this builder's commitment to instilling characteristics of leadership, accountability and integrity into their company culture.
Monterey Homes was recognized for being amongst the top five builders in QB's Quality Assurance program for the past ten consecutive years. Quality Built believed that being in this unique stance warranted a recognition. The builder has not had the opportunity to win the #1 award due to minimal factors such as not building enough homes to compete against others in the running or being a few percentages off in their construction performance.
To qualify for the Collaboration Recognition, builders had to work with QB to improve their technology, software, processes or programs in a way which would benefit all of the builders enrolled in QB's system. This years' winners included Shea Homes Corporate, Beazer Homes Corporate, Woodside Homes' Arizona division and Current Builders' Florida division.
The winner of the Building Envelope Award went to D.R. Horton's Inland Empire division. Winning the Building Envelope Award is a major accomplishment, as the building envelope is one of the most critical elements for a building - consisting of the walls, floors, roofs, doors, windows and other fenestrations of a building.
This year's #1 award winner, taking home the Quality of Construction Award for Full-Scope QA Inspections was Beazer Homes' Northern California Division. To qualify for the #1 award, builders had to construct at least 50 units annually, be enrolled in the QB program for three years, and maintain consistent quality of construction spanning across all projects within their division. Full-Scope QA Inspections are among QB's most comprehensive services, and addresses the foundation (pre-pour), windows pre-wrap and post-wrap, exterior frame, balcony waterproofing, weather-resistive barrier (WRB), lath, siding, flashings, mechanical, electrical and plumbing (MEP)/rough trades - interior frame, roof dry-in, and roof final.
"I know that to win the #1 Quality Built Award, you can't do it alone," noted Mike Holmes, TV Host and President for The Holmes Group. "You need a dedicated team, at every level of the organization, that truly believes in the value that comes with caring about ensuring the highest standards are achieved for every home. I am proud of my partnership with Quality Built's inspection program. Together, we're able to help identify and collaborate on best building practices combined with detailed performance verification to Make It Right® the first time!"
About Quality Built
Quality Built, established over 25 years ago, is the United States' largest and most respected third-party quality assurance inspection and risk management solution provider for new building construction. Backed by a team of architects, engineers, and inspectors who average 20 years of experience in the industry, QB has developed a powerful software platform which addresses construction risk, encourages collaboration, and delivers qualitative and quantitative data.  QB's inspection capabilities cover all phases of construction and include but are not limited to: Technical Plan ReviewsTM, Geotechnical Consulting, Building Envelope Inspections, Quality Assurance Inspections, Property Condition Assessments, ASTM/AAMA Water Testing, Fit and Finish Inspections, and more.
About The Holmes Group
The Holmes Group is an international brand with operations in independent media production, new-home building and home inspection, residential construction and renovation, as well as product development. The Holmes Group is responsible for developing and managing all HOLMES branded entities, including Make It Right Productions, Inc., Make It Right Releasing, HOLMES Approved Homes, MIKE HOLMES Inspections, HOLMES Approved Products, HOLMES Workwear and supporting the skilled trades through The Holmes Foundation.
To learn more about The Holmes Group and their offerings, please visit https://makeitright.ca/.