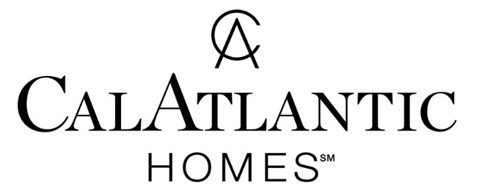 CalAtlantic Homes - Bexley - Garden Series
Honored to be Nominated for the Quality of Construction - Building Envelope Award at the QB Builder Awards for 2017
Fort Lauderdale, FL (Feb. 08, 2018) – CalAtlantic Homes is a home builder that builds in 19 states and is backed by 50 years of construction expertise. They pride themselves in building homes that families can rely on. On January 9, 2018, it was announced at the QB Builder Awards event that CalAtlantic's Bexley - Garden Series community was nominated for the Quality of Construction - Building Envelope award for 2017. Being nominated for this award is a true honor, as CalAtlantic's partner in third-party QA inspections, Quality Built, performed inspections on over 3,500 projects developed by various builders across the nation in 2017. Of the building envelope-only inspections QB performed throughout the year, the Bexley - Garden Series community stood out amongst other builders and communities in its quality craftsmanship. The building envelope is one of the most critical elements of a building. It consists of walls, floors, roofs, doors, windows and other fenestrations - all of which protect from external elements such as air, water, heat, light and noise.
What Does It Mean to Own a Quality Built Home?
Quality Built is a third-party quality assurance inspection company providing inspection services and technology-based solutions to builders across the U.S. for over 20 years. Their inspectors average over 25 years of experience in the industry and are comprised of licensed inspectors, architects and engineers. QB is committed to educating the building industry on construction code and building best practices. Through their program, builders can track and remediate anomalies, while providing their trade contractors with targeted training to ensure they are building to quality standards and therefore delivering to homeowners the quality home they deserve.
Not all builders use quality third party inspections. CalAtlantic is one of the few in the nation that has committed to providing homeowners with a dependable home that homeowners can trust.
Click Here to Read Full Article
For more information about CalAtlantic Homes and their offerings, visit their website at www.calatlantichomes.com