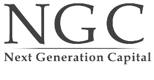 Next Generation Capital (NGC) - Calistoga Community Wins the Technical Plan Review - Single-Family Award at the QB Builder Awards for 2017
Fort Lauderdale, FL (Feb. 08, 2018) – Next Generation Capital invests, co-invests and operates in the residential real estate sectors of California, Nevada, Arizona and Florida. Their core competencies include land development, homebuilding, and opportunistic value-added acquisitions. NGC takes pride in their work and understands that well thought-out and comprehensive architectural design plans are crucial to the success of a building structure. That is why NGC partnered with Quality Built (QB), a national third-party QA inspection company to perform a Technical Plan ReviewTM (TPR) on their Calistoga project located in Sacramento, CA. Calistoga is a 35-unit vineyard-themed community featuring amenities such as a community garden, a private park, and access to a light rail designed by the award-winning architectural firm, Dahlin Group.
On January 9, 2018, it was announced that NGC's Calistoga project was the winner of the 2017 QB Technical Plan Review - Single-Family Award. This particular project was deserving of this award, as it had the lowest percentage of items that needed correction in comparison to all other single-family TPRs that QB performed in 2017.
The Value of a Technical Plan Review
Elimination of construction risk can begin with the plans. A TPR of construction documents for recurring "hot spots", constructability and performance issues can save a builder from a major disaster. In their TPRs, Quality Built provides their clients with a comprehensive analysis of their project documents; looking for errors, completeness of specifications and conflicting and/or missing details. Although architectural firms such as Dahlin Group are extremely talented and knowledgeable on what they do, there is always room for improvement, and a peer review can help address items that could be improved upon.
About Quality Built
Quality Built (QB) has been providing third party QA inspection services and solutions to builders across the United States for over 20 years. Backed by a team of architects, engineers and inspectors averaging over 25 years of experience in the industry, QB has developed a powerful software platform which addresses construction risk, encourages collaboration and delivers qualitative and quantitative data – allowing builders to effectively make informed business decisions. From a proprietary data collection app, to automated reporting, to a comprehensive data-driven dashboard and cloud-based file storage, Quality Built has the tools and resources builders need to deliver the quality product they promise, both efficiently and on time. QB's inspection capabilities cover all phases of construction and include but are not limited to: technical plan reviews, geotechnical consulting, building envelope inspections, quality assurance, property condition assessments, ASTM/AAMA water testing, fit and finish inspections and more.
Click Here to Read Full Article
For more information about Next Generation Capital and their offerings, visit their website at www.nextgenerationcapital.us